Attention Severe Back Pain Sufferers, Free Event For You
Get Back to Normal Naturally Without Medications, Injections or Surgery.
Tuesday, Aug 20th
6:00 PM
119 Representative Row Lafayette, Louisiana 70508
Enter Your Info Below To Register For The Workshop

We value your privacy and would never spam you
Go to the Lower Back Pain Workshop and Learn:
1

The Biggest Mistake Low Back Pain Sufferers Make

2

The Three Most Common Causes For Low Back Pain

3

Three Strategies to Reduce Back Pain
Who​ is​ the​ Workshop​ For?
The​ Low Back Pain Workshop​ is​ for​ people​ suffering​ with​ low back pain​ who​ are​ looking​ to​ feel normal​ again​ and​ heal​ naturally​ without​ medications,​ injections​ and​ surgery.
Do​ you​ have​ back ​pain​ when​ you:
1

Sit for long periods of time?

2

3

4

5

6

7

Do​ work​ around​ the​ house​ or​ yard?

8
What Do Others Have To Say About The Back Pain Workshop?
"Exercise Helps Me Heal!! I have had Physical Therapy for a variety of problems over the years including: knee, back, neck and sciatica. Each time that I have come to Boulet Physical Therapy I have the best results! My PT was consisted into a variety of methods used to rehabilitate me, including some that are manipulation like you would expect from a chiropractor. My favorite thing is that for each experience I have been taught a variety of exercises that I am able to do at home. I can help my progress to better heal from my problem. You are taught the exercise in their gym so that you can learn to perform it in the proper manner. I can also refer to the exercises at home to maintain what I gained in PT. I know I would not be functioning well at all if I had not received the care I have had at Boulet Physical Therapy. Pat maintains a very well scheduled program for everyone. Pat, Robbie, and all the staff are happy, friendly, and fun. You feel like you and your progress really matter to everyone. Their attitude and treatment encourage a patient to try harder and work with them to heal your problem. I highly recommend Boulet Physical Therapy!!! -Joan Y."
Joan Younie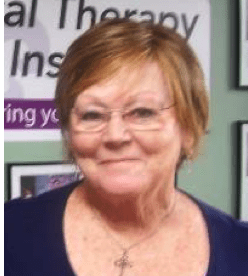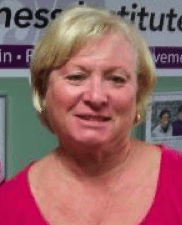 Walking with Relief!! My experience here was wonderful. I came here with a painful sciatica nerve on my left side, and a burning sensation in my foot. I have relief from the pain, and I have learned exercises and stretches to help alleviate the pain. All of the staff were so nice and helpful. All of them have their own special techniques. Love that they will always see you the day you call. Very caring and sincere staff. Pat was especially friendly, and caring about my overall well-being. -Noreen K.
Noreen Keating
Driving WITHOUT Making Stops!! Prior to PT, I was struggling to drive from Lafayette to Lake Charles without pain in my lower back and hip. Since completing therapy and exercises, I am now able to drive longer distances without making stops to stretch. I have made adjustments to my daily activities at the suggestion of Robbie and Pat which have helped in my recovery. The massage therapists are all the "Bomb". -Melissa U.
Melissa Usie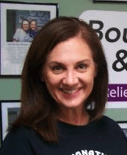 We have limited spots available and space will fill up fast, so register now to avoid missing out.
Enter Your Info Below To Register For The Workshop

We value your privacy and would never spam you