Attention Rotator​ Cuff​ Sufferers! Free Rotator​ Cuff​ Workshop
"New​ Rotator​ Cuff​ Workshop​ Reveals​ How​ to​ Get​ Back​ to​ Normal​ Without​ Medications, Injections​ and​ Surgery..."
Tuesday, Jul 23rd
6:00 PM
119 Representative Row Lafayette, Louisiana 70508
Enter Your Info Below To Register For The Workshop

We value your privacy and would never spam you
Go​ to​ the​ Rotator​ Cuff​ ​ Workshop​ and​ Learn:
1

The​ Single​ Worst​ Position​ to​ Sleep​ ​ in​ That​ Causes​ BIG​ Problems​ in​ the​ Shoulder​ and Rotator​ Cuff...

2

The​ #1​ Biggest​ Mistake​ People​ Suffering​ with​ Shoulder​ Pain​ Make​ Which​ Surprisingly Can​ Lead​ to Rotator​ Cuff​ ​ Surgery...

3

The​ Common​ Causes​ of​ Rotator​ Cuff​ Problems...

4

The​ Top​ 3 Exercises​ for​ the​ Rotator​ Cuff...
Who​ is​ the​ Workshop​ For?
The​ Rotator​ Cuff​ Workshop​ is​ for​ people​ suffering​ with​ shoulder​ pain​ who​ are​ looking​ to​ feel normal​ again​ and​ heal​ naturally​ without​ medications,​ injections​ and​ surgery.
Do​ you​ have​ shoulder​ ​pain​ when​ you:
1

2

3

Reach​ behind​ your​ back?

4

5

Reach​ into​ the​ back​ seat?

6

Do​ work​ around​ the​ house​ or​ yard?

7
Enter Your Info Below To Register For The Workshop

We value your privacy and would never spam you
If​ you​ do​ AND​ you're​ looking​ for​ Natural,​ Non-Invasive​ Treatment,​ then​ Save​ Your​ Spot​ for​ the Rotator​ Cuff​ Workshop​ by​ filling​ in​ your​ name​ and​ information.

***Because​ ​of​ space​ limitations,​ the​ Rotator​ Cuff​ Workshop​ is​ limited​ to​ the​ first​ 20 Registrants...
What Do Others Have To Say About The Rotator Cuff Workshop?
"Pain-FREE Lifestyle!! Thank you so much for helping me get back to my normal life. I've been in pain for 16 years now. After working with the kind, attentive, and knowledgeable staff I am able to lift weights, play golf, and work with my baseball players again. I can't thank everyone at Boulet Physical Therapy enough for giving me back a pain-free lifestyle."
Joshua Tomsu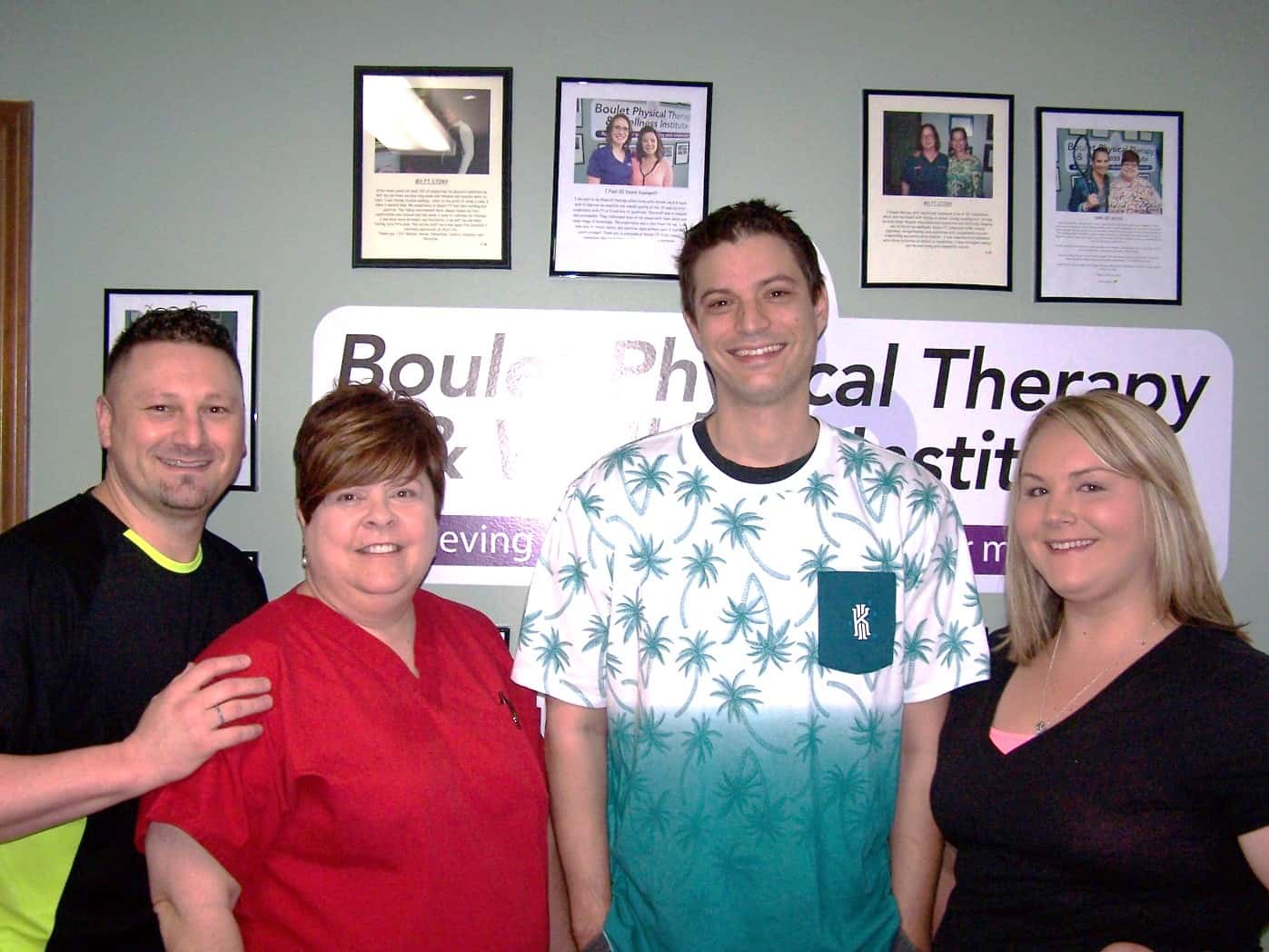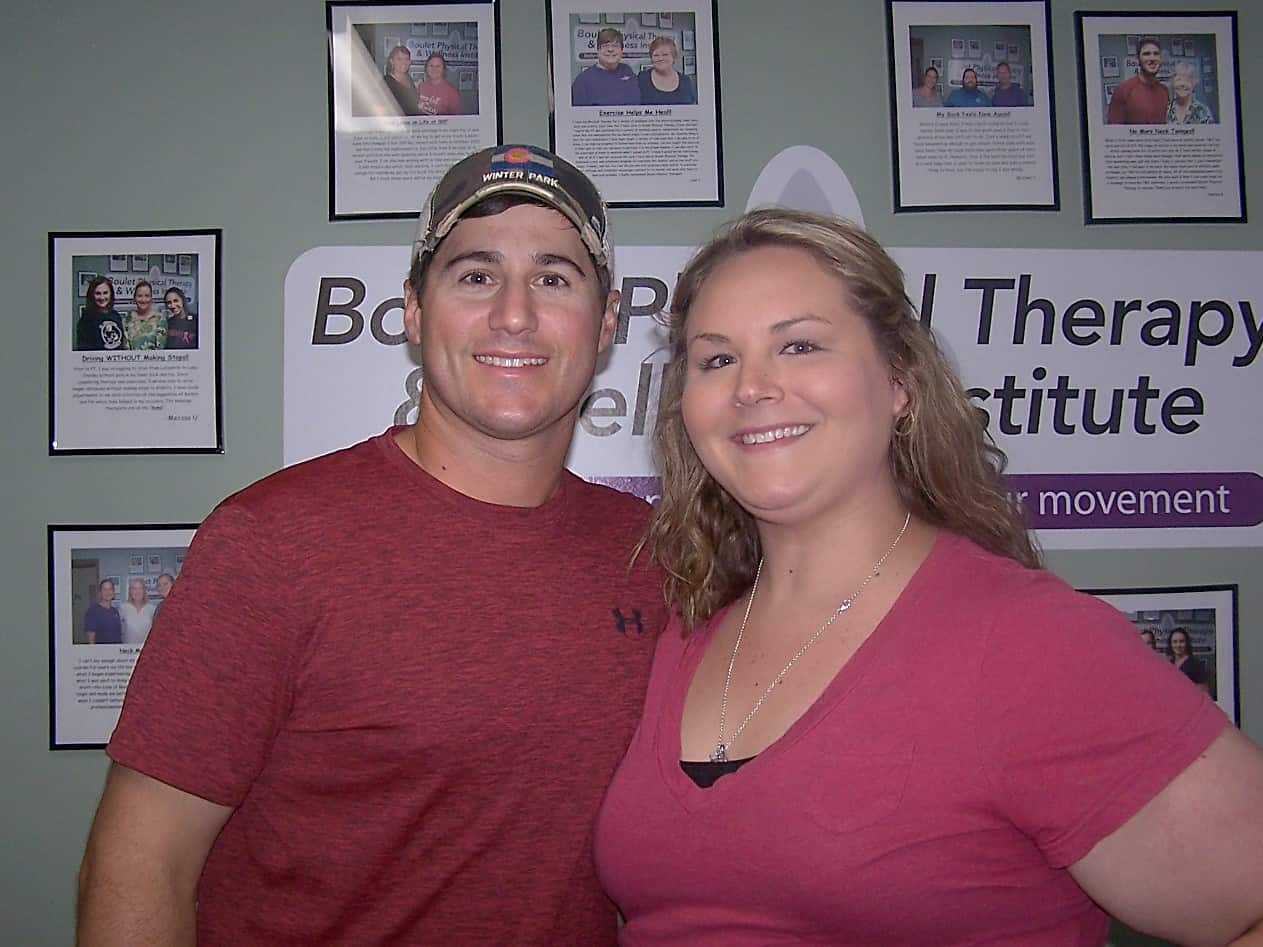 Back to Throwing with My Kids!! I came to Boulet Therapy after having a hard fall mountain bike riding. After my injury I was unable to throw a baseball or football with my kids. I also lost the drive to exercise and lift weights. Now after weeks of Physical Therapy I am able to throw with my kids and also I have begun lifting weights again. I can't thank the awesome staff over here at Boulet enough for helping me recover from my injury.
Patrick Broussard
Once again, self-sufficient!! In June of 2017 my B/P dropped and I lost consciousness. When I hit the floor, I broke my shoulder in 3 places. After surgery to repair it, I began my Physical Therapy here at Boulet. At that point I could not use my left arm at all, much less dress myself. At first, all Physical Therapy was passive. Two months in, active and strengthening therapy was ordered. Emily was so good with me!! I could see improvement weekly. Johnathan was also working on me, too. His ability to increase oxygen perfusion to the muscles in my arm, shoulder, and upper back promoted healing and decreased residual pain. Today I have fairly normal range of motion in that injured arm and shoulder. I can once again do everything for myself. My heartfelt thanks go out to this great team!!
Janet Couvillion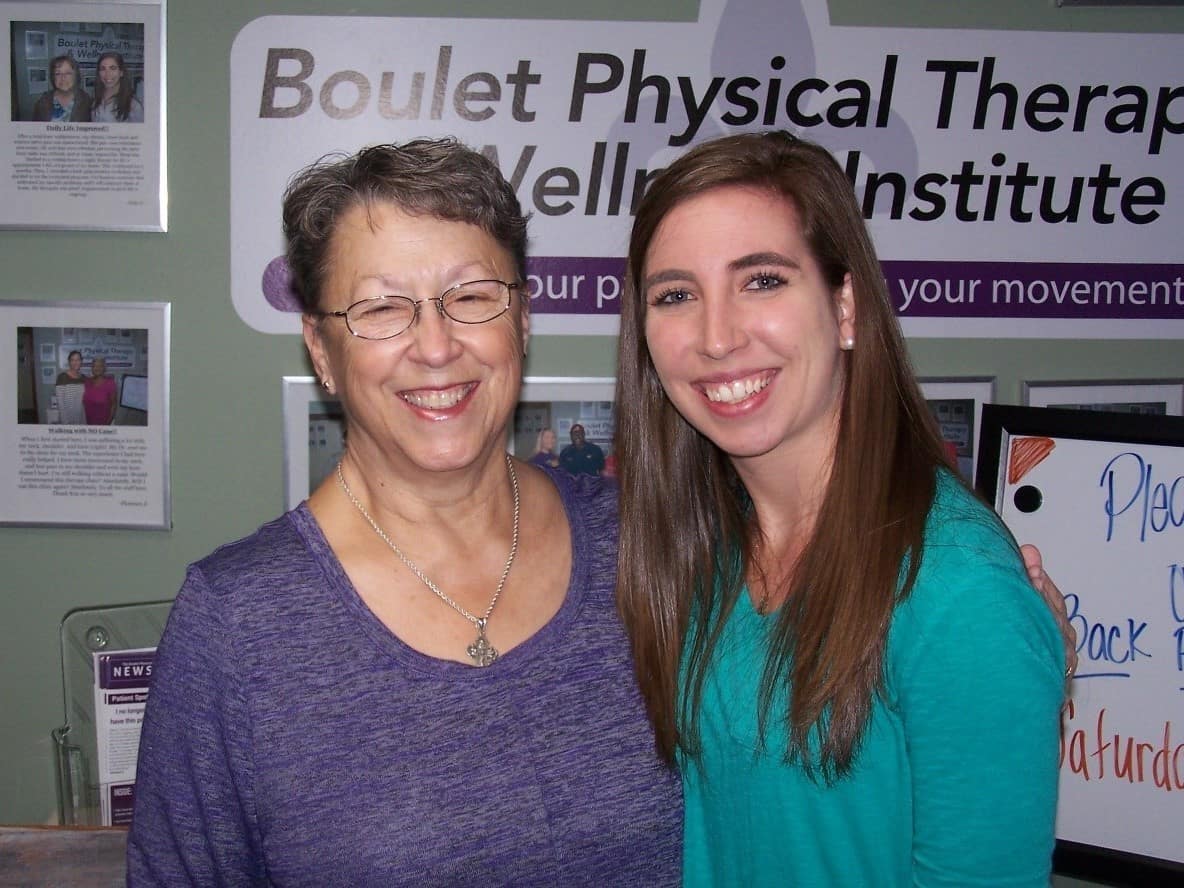 We have limited spots available and space will fill up fast, so register now to avoid missing out.